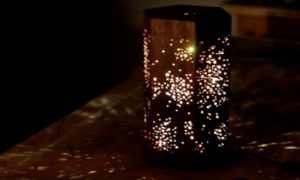 Beautiful wooden LED lamps to project a starry sky in a room or a bedroom. Darbin Orvar, emeritus Maker in achieving technological and decorative wood objetcs, made these lamps with LED lighting for a stunning result.
The body is an hexagonal wooden box. Each of the six faces has a star pattern drilling with different diameters. The pieces of wood are glued.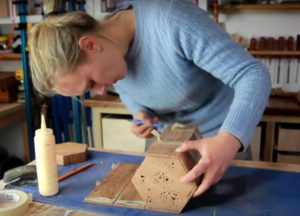 A simple electrical circuit comprising a jack, a switch and strips of LEDs allows lighting. The connector is simply hot-glued on the base. The strips of LEDs are attached to a wooden frame which is fastened vertically in the housing. And finally all assembled.

A treatment is applied to the wood for tinting and waxing. A piece of felt is glued below to protect surface on which it is laid.
Here is the finished night light. An enjoyable starry light is projected into the room.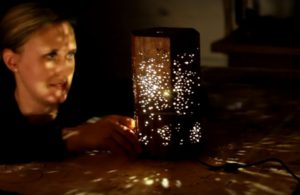 Movie of the making: